The country's electronics giant Walton has posted about 150 percent growth in the sales of its air conditioner during the period of January to April of 2019 against the sales of the corresponding period of the previous year.
The sales of Walton brand air conditioner in the first four months of the current year also surpassed the entire sales of AC in 2018.
Walton officials noted that there were some unique initiatives behind the remarkable growth in their AC sales. The initiatives were: releasing new models of AC with latest technologies and features; giving 10 years guaranty on the compressor of inverter AC and 6 months replacement guaranty facility, offering customers to change their used AC of any brand with the new one of Walton brand under the Walton AC Exchange Offer, 1-year electricity bill free or sure cash vouchers up to Tk 1 lakh or various sorts of free products.
Under the AC Exchange Offer, users of any brand air conditioner can change their used AC with the brand new AC of Walton at 25 percent discount. Already, a large number of customers across the country exchanged their used ACs with the Walton's new ones.
Apart from this exchange offer, customers of Walton brand 1-ton, 1.5 ton and 2 ton ACs are getting Tk 14,600, Tk 18,000 and Tk 21,600 as one year electricity bill through registering their newly purchased AC from any Walton Plaza or distributor outlet across the country under the ongoing digital campaign season 4.
In addition, customers may get sure cash vouchers up to Tk 1 lakh or free products like motorcycle, laptop, fridge, television etc.
Along with these facilities, customers are now offered instant cashback of Tk 1000 for setting their mobile caller tune by Walton AC tune and uploading the picture of installed AC of Walton in facebook.
Moreover, all the customers of Walton ACs are now enjoying free installation facility.
Md Tanvir Rahman, chief executive officer of Walton AC, said, both the release of latest technologies air conditioner and announcement of customer-friendly benefits were resulted in going up the AC sales in the local market remarkably.
Already, the entire AC sales of 2018 of Walton brand were surpassed in the first four months (January to April) of the current year, mentioning it he hoped that the sales would be further increased in this and next month due to the sweltering summer heat.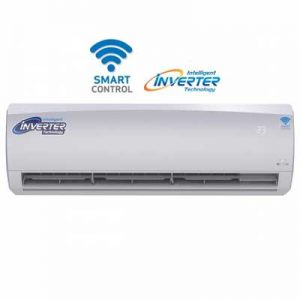 Walton is now manufacturing and producing 15 models of 1 ton, 1.5 ton and 2 ton split air conditioners in the local market. Prices of these ACs are between Tk 35,500 and Tk 76,400. Walton is also producing 4 ton and 5 ton cassette and ceiling type ACs.
Ishaque Rony, Chief Operating Officer of Walton Air Conditioner, said: Walton is the first company that has introduced IOT-based smart ACs in Bangladesh which are controllable using mobile phones. Users can easily know various information about Walton smart ACs including the monthly electric bill, low or high voltage, overload on compressor etc.
Every air conditioner of Walton is released in the market after obtaining quality control certification from international standard testing lab NUSDAT-UTS.
He said Walton ACs are not only getting huge response from local customers but also being exported in various countries for the use of latest technology, accurate BTU and assurance of high quality, attractive designs, affordable prices and nationwide sales and service network.