The video of actor Shariful Sariful Razz and actress Sunerah Binte Kamal went viral on social media. In the meantime, the actress spoke about the matter but Sariful Razz remained silent. Now the actor himself has opened up about that picture and video.
Shariful Sariful Razz told media, these videos are about five years ago. Sunerah and Tisha are my common friends. We are very good friends. Nothing beyond that. And I did not upload these videos. Who did it, I will talk about this later. I am currently busy dubbing for 'Infinite Two'. I'll talk after finishing dubbing!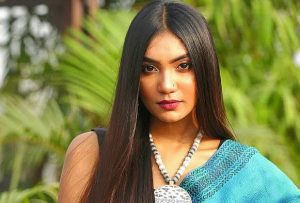 Meanwhile, Sunerah and Sariful Razz's wife and actress Pori Moni are blaming each other for the video leak.
Sunerah said it was his wife who spread the pictures and videos from Sariful Razz's Facebook account. On the other hand, Pori Moni says that Sunerah did this to break her family. Pori said that Sunerah is not alone, a circle is working with her to break my family.
However, the 'No Dorai' actress said that legal action will be taken against those who spread Sariful Razz and Sunera's videos on social media.

Several pictures and videos from Sariful Razz's verified Facebook account suddenly went viral on Tuesday midnight. Since then, the netizent has been in a frenzy over this incident. Even in showbiz, various arguments are going on across the country.