The country's electronics giant Walton has initiated 'TV Exchange Offer' for the across the country. As per this offer, Walton TV's Marketing In-charge Maruf Hasan said, customers are allowed to purchase Walton's brand new LED and Smart TV at lucrative discounted prices in exchange of their running and inactive or faulty CRT (Cathode Ray Tube) televisions of any brand.
By submitting their CRT TV to any Walton Plaza or distributor outlets across the country, customers are offered Tk 10,900 worth 508 millimeter (mm) brand new Walton LED TV at Tk 8,900; 610 mm LED TV at Tk 9,900 instead of its regular price of Tk 11,990; 813 mm LED TV at Tk 13,600 against its market price of Tk 16,500 and 813 mm Smart TV at Tk 18,900 against the regular price of Tk 21,900.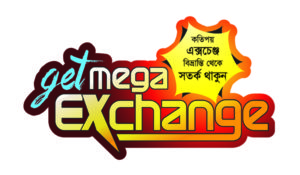 Centering the upcoming Eid-ul-Azha, Walton also declared a special offer for its television customers. Customers may get free fridge in every hour through registering their televisions just after the purchase from any Walton Plaza or distributor outlets between 10 am to 10 pm.
These offers will be effective from July 15 to August 31, 2019.
Walton's Executive Director Uday Hakim said, Television's technologies have been changed radically. LED televisions have gained huge popularity among all classes of people due to its some uniqueness like vivid picture, clear sound and eye protective compared to the CRT TV, mentioning it he said, the prime objective of initiating exchange offer is to bring benefits of television's technology to every home of the country.
Walton TV's CEO Engineer Mostafa Nahid Hossain said they are manufacturing environment and environment friendly televisions maintaining international standards. Thus, Walton TV is being exported to Germany of the Europe through achieving several standards' certificates like Consumer Electronics Certification (CE); Restriction of Hazardous Substances (RoHS) and Registration, Evaluation, Authorisation and Restriction of Chemicals (REACH), he noted.
According to Walton authorities, customers are now enjoying 6 months replacement guaranty; up to 4 years guaranty on TV panels and easy installment facility up to 36 months. Walton is delivering swift and best post sales services to its customers through more than 70 service centers across the country under the ISO standard service management system.