Lux Superstar Israt Jahan Choiti divorced after 3 years of marriage with Shaon Roy, a businessman, Wednesday Choiti confirmed the matter, media report said.
Israt Jahan Choiti is a Model and Actress who was participated 2008 Lux-channel i competition. She is regular in tv drama and ad films. She married in 2015. Their family life was in trouble for few days. Choiti wants to carry on acting.
Chaity began her career in acting, after winning the Lux Channel I Superstar in 2008. She played as lead cast member on Rabindranath Tagore television drama Sadharon Meye (2009).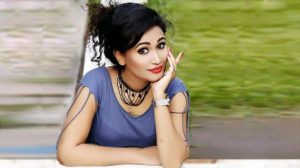 After transitioning into film, she had her breakthrough role in  Rabeya  Khatun's   drama-film Madhumati (2011), which was a huge success among critics. Her next film Lovely was a huge commercial success, for which she earned a best actress nomination at Meril Prothom Alo Awards. In 2016,
She made her film debut with Riaz in Madhumati (2010), a film produced by Impress Telefilms. Her next film, released in 2013, was Lovely opposite Arefin Shuvo. She is likely to come back in 2018 with a new film 'Mon Debo Mon Nebo' opposite Shibli Noman.