No more fear of staying without internet because of cutting cable or heavy storm! Because, first ever the highest 100 Mbps internet services have been launched for home and office users through underground fiber optic network in Bangladesh. This service is provided by ICC Fios (https://www.iccfios.net/), powered by ICC Communication Ltd. with internet, phone and IPTV (Triple play).
Home-plan users can get 15 Mbps at only 999 Tk, 30 Mbps at 2000 Tk, 50 Mbps at 2900 Tk, 75 Mbps at 3900 Tk and 100 Mbps at 4900 Tk. Also, they will get free Talk-time and IPTV 1 month with Set-Top Box in this package.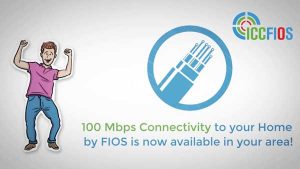 In Business Plan, office users can get 15 Mbps at only 2000 Tk, 30 Mbps at 3500 Tk, 50 Mbps at 5000 Tk, 75 Mbps at 7000 Tk and 100 Mbps at 9000 Tk.
Free fiber optic modems will be provided in all connections. Also, there will be special discount for 1- or 2-year contract.
On this, General Manager of ICC Communications Limited, Atiqur Rahman said, the broadband users are more concern about internet disconnection due to various reasons including storms, rains and cable cutting. ICC Fios has created an underground fiber optic network to keep users away from this anxiety. Initially, this network is being built in Gulshan area of ​​the capital. These networks will soon be expanded across the country.
BTRC approved a nationwide ISP, IPTSP and IPTV operator, ICC Communications Ltd. (http://www.icc.com.bd/) now provides internet and IP telephony services in almost 40 districts of the country. They will implement the Quad-play (internet, TV, phone and home automation) in the same connection across the country.